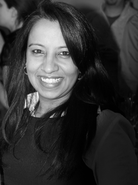 Bijal Sanghani
Managing Director - Euro-IX
Bijal's experience includes DNS management for DEMON Internet, Provisioning Engineer at Level 3 and Senior Operations Engineer at FLAG Telecom and Reliance Globalcom, where she was involved from the beginning to build the FLAG IP network.

In her role at Euro-IX she brings the members together to share ideas and experiences on technical, commercial and regulatory matters, and works on other IXP related projects such as the IXPDB and support programs to help IXPs in need.
Bijal has been involved with the Peering and Interconnect Community since 2003, she's been a RIPE NCC Services Working Group Co-chair since 2005 and was elected on to the PeeringDB Board in 2017 where she currently serves as a Director.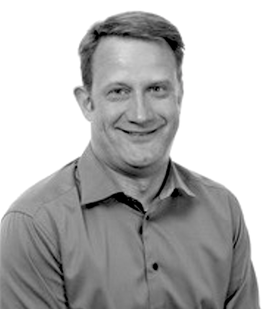 Kurt-Erik Lindqvist
CEO - LINX
Kurt is a CEO, Adviser, and Board Member with extensive experience developing and implementing corporate strategy to achieve long-term organisational objectives. He has amassed a wealth of knowledge across a 20+ year career working on a global scale in the telecommunications and internet sectors while advising government ministers and industry associations.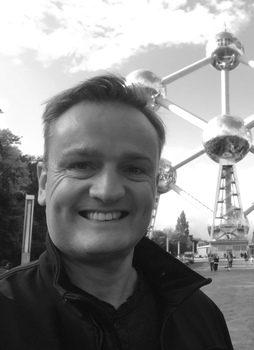 Frederic Libotte
Head of Customer Relations Unit - Belnet
With a Master in History and two Post-Masters, one in European Studies and the last one in Management & Communication, Frédéric Libotte can talk about a lot of subjects.  Even networks and peering? Yes! After several experiences in ICT recruitment, he has been working for Belnet, the Belgian research & education network, since June 2009. He has started his career there as an Account Manager for BNIX, the Belgian Internet Exchange managed by Belnet, and is at the Head of their Customer Relations department since 2018. Frédéric suffers from several addictions: one of them is taking selfies, especially during the Euro-IX forums.  You have been warned…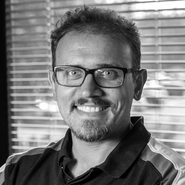 Simone Morandini
Network Engineer - MIX
Simone studied Computer Engineering at the University of Padova, working at the VISIONS European Project.
After graduating in 2004, he started cooperating with MIX for the development of a traffic analysis software, and eventually joined the company in 2005. Simone's activities are mainly focused on network traffic analysis, device configuration, peering LAN monitoring and software development. Since 2010, Simone gives classes on how an IXP operates to the many students that visit MIX every year.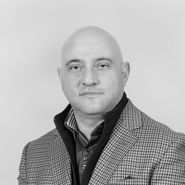 Vahan Hovsepyan
External Relations Officer - RIPE NCC
Vahan Hovsepyan is an External Relations Officer (Caucasus and Central Asia) at the RIPE NCC. Vahan is in charge of developing cooperation and engaging stakeholders from these regions, including RIPE NCC members, governmental agencies, academic institutions and industry development organisations. Vahan graduated from the Armenian-Russian (Slavic) State University and completed courses at the Maastricht School of Management and the John F. Kennedy School of Government. Vahan has extensive experience working in and with industry development organisations, IXPs and international organisations.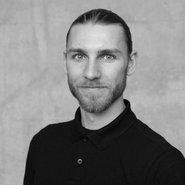 Daniel Wagner
Researcher - DE-CIX
Daniel Wagner holds a Master's degree in Computer Science and is currently a doctoral student at Max Planck Institute, University of Saarland. He focuses on network measurement, traffic classification and software defined networking (SDN) using novel programming languages. He joined DE-CIX in 2019 as a researcher and has published multiple peer-reviewed papers since then. Besides his scientific work, he is involved in an EU-funded project and development of new products and solutions for IXPs.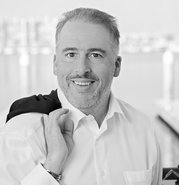 Leo Vegoda
IXPDB Product Manager - Euro-IX
Leo has been involved with Internet operations and unique identifiers since the late 1990s. He currently runs And Polus LLC, which provides bespoke services to Internet infrastructure organisations. Through participation in RIPE and IETF, Leo is the author of several RIPE documents and a handful of RFCs dealing with Internet Number Resources.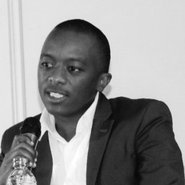 Sam Muchiri
Business Development - Team Cymru
Sam Muchiri is the Business Development Rep for the Outreach department within Team Cymru. He's focused on helping communities globally access cyber security tools and services at no cost that help build a better internet ecosystem. He has spent the last 6 years working with IXPs, ISPs transit providers and telecom operators in improving connectivity, costs, and reliability.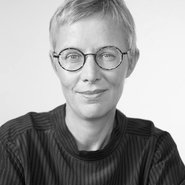 Nina Bargisen
Director of Technical Marketing - Kentik
Nina Bargisen is Director of Technical Marketing at Kentik, the network observability company. She has more than 20 years of experience as an active member of the global internet community. At Kentik, she focuses on supporting the company's service provider users, drawing from her long experience as a peering coordinator and network planner/engineer. Nina has served on program committees and IXP boards, she is an active industry speaker, and she is co-chair of RIPE's MAT Working Group. Prior to Kentik, Nina built the network for Subspace and played an instrumental role in securing the delivery of Netflix streaming traffic in EMEA.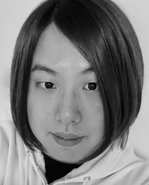 Yuya Yamashiro
Network/Application Engineer - JPNAP
Yuya Yamashiro holds a Master's degree in Information Science and Technology from the University of Tokyo and is currently a network/application engineer of JPNAP, which is one of the most largest IXPs in Asian region.
He is mainly in charge of upgrading internal operations and visualizing traffic information.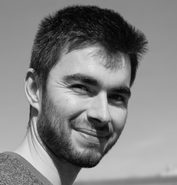 Justin Loye
Researcher - University of Toulouse
Justin Loye holds a Master's degree in Physics and is currently a PhD student in Computer Science at the University of Toulouse. His research focuses on network science for the analysis of competitive ecosystems, which has led him to study public Internet peering through the lens of PeeringDB.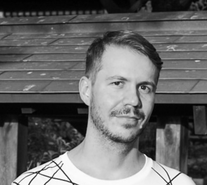 Christoff Visser
Research Engineer - IIJ Lab
Christoff holds a Bachelor's in Computing and Mathematical Science from the University of Waikato. He is currently a Research Engineer at the Internet Initiative of Japan, where he is working on software defined networking and automation within Internet eXchange Points.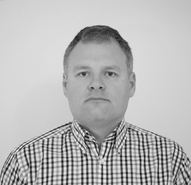 Joni Nurmimetsä
Technology Manager - Elisa
Joni Nurmimetsä is Technology Manager at Elisa and leads the Elisa Interconnectivity & Content (ICC) networking team. He has been in the business for 25 years working in the Finnish telecoms sector for NIC Data Communications, EUnet Finland, UUNET/WorldCom, Nokia and now, Elisa. Prior to joining Elisa in 2020 he spent few years in the US, seeing the world moving to cloud from large enterprise perspective. At Elisa, Joni oversees Elisa's international backbone and all IP interconnectivity services, including the 10 internet exchange points where Elisa is a member.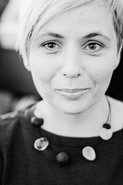 Romana Cravos
Project Manager - VIX
Romana Cravos works as a project manager at the Vienna Internet eXchange (VIX). She has more than 20 years of experience as an active part of the Austrian Internet industry. Since VIX is defined as an "operator of essential services" according to the EU Network and Information Security directive (NIS directive) she focuses on setting up an Information Security Management System. In cooperation with the IT-Security department and the operational team of VIX she plans, manages and documents security measures at VIX. Her personal aim is to be the perfect interface between the mandatory implementation of appropriate and proportionate security processes and the solution-focused hands on mentality of the VIX team members.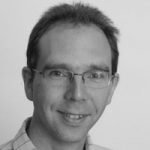 Harald Michl
Team Leader - VIX
Harald joined Vienna University Computer Center (VUCC) in 1998 and currently works as team leader in the department responsible for running the Austrian Academic Computer Network "ACOnet" and Vienna Internet eXchange "VIX". He really enjoys the neutral University environment, which is a very stable basis for maintaining open-minded exchange of information and knowledge within and between the academic and the ISP networking community. Harald is active in Euro-IX, RIPE and atnog community and chairs the Austrian Academic Networkers group since 2014.