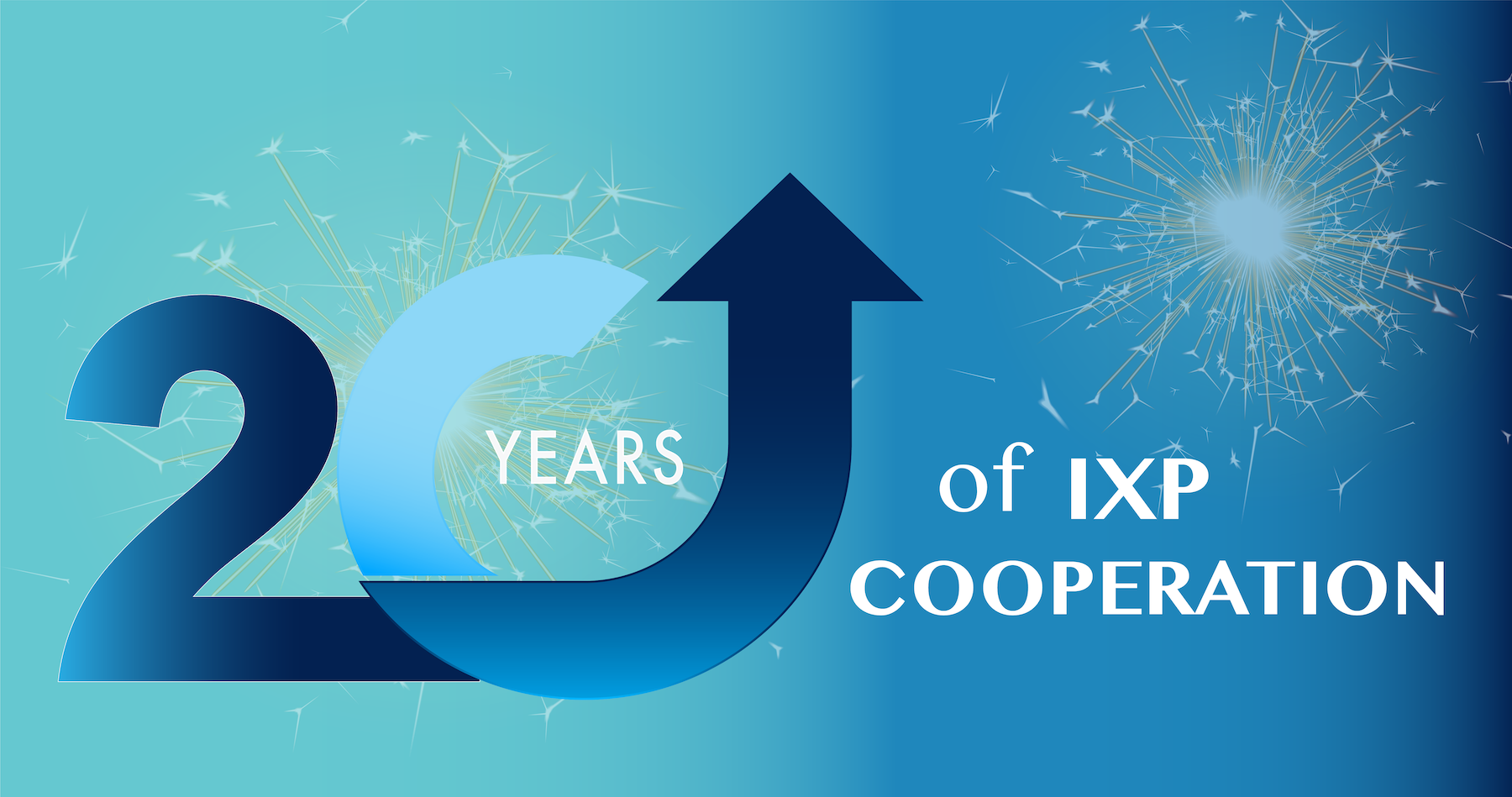 Click on the videos to view individual presentations from the forum
20 Years of IXP Cooperation
WELCOME >>
20 Years of IXP Cooperation
This virtual forum, we are celebrating Euro-IX's 20th
Anniversary!
 
We are celebrating 20 years of IXP cooperation;
20 years of community efforts


20 years of IXP development


20 years of sharing and promoting best practices
for IXPs
20 years of growth and collaboration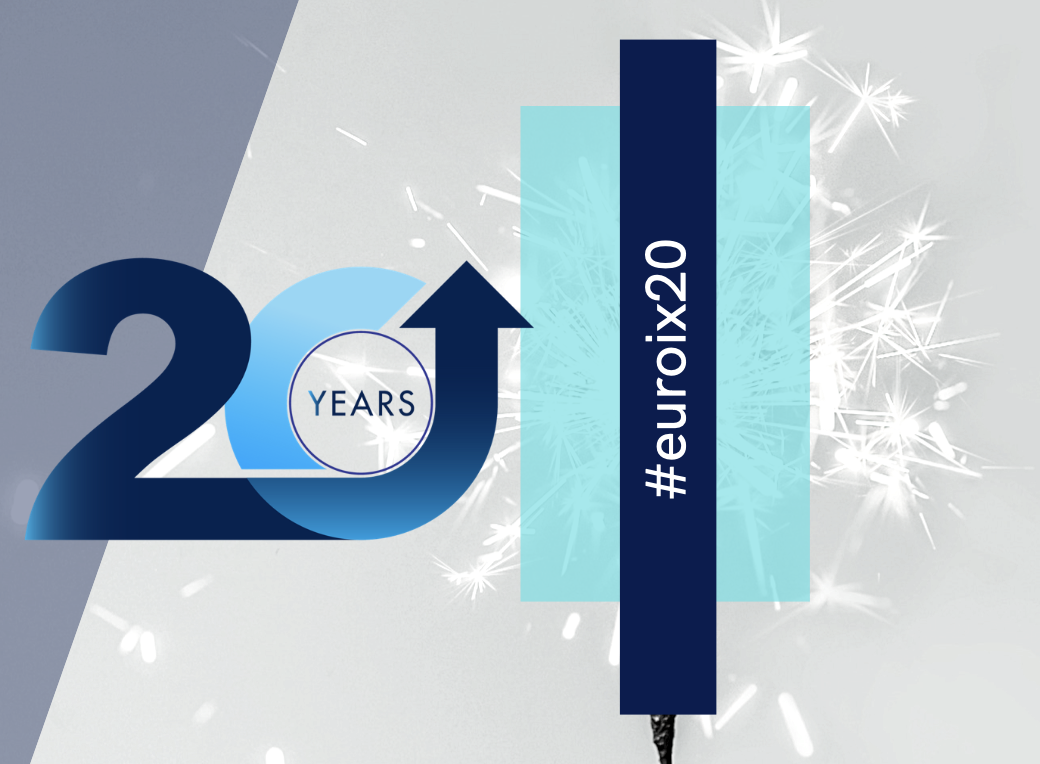 PROGRAM >>
Tuesday, 29 June 2021 - 12:00-14:30 UTC/ 14:00-16:30 CEST
WELCOME
SPEAKER: Flavio Luciani (NAMEX)
12:05 UTC
PANEL: THE FUTURE OF IXPs
MODERATOR: Eileen Gallagher (INEX)
PANELISTS: Christian Kaufmann (AKAMAI)

, 

Michael Rabinowitz (INTERXION), Thomas King (DE-CIX), Mark Daley (EPSILON)
As the peering industry and IXPs move into the grown-up years, what does the future hold? 
 
In this panel discussion we will look at the various external forces that will impact how the industry might evolve and some insight to areas where IXPs can create internal momentum to maximise new opportunities and deliver more for their members and customers.

With external forces such as regulation to data centre strategy to automation and cost efficiency drives in large members, where will IXPs source their revenue to keep the network and the organisation operating in the future?

As often dominant inter-connect points in local and national internet ecosystems, is being the enterprise / cloud services interconnect points a natural progression and source of reliable revenue for IXPs going forward?

We will also look at the original core value of IXPs, reduced latency, and in light of the increase in remote peering and interconnected IXPs, are we as an industry still true to this and if not, what is the core value?
Finally and central to Euro-IX, what power does community bring as the industry further matures?
OUR COMMUNITY AND IXP MANAGER 
SPEAKER: Barry O'Donovan (INEX)
In celebrating Euro-IX's 20 years of collaboration, Barry will show that collaboration is a two-way street with IXP Manager by taking a look at how our community has helped the project and reflect on how the project helps our community.
 
13:45 UTC
PISAX UPDATE
SPEAKER: Nicolas Debeffe (LU-CIX)
Nicolas will provide a short update and reminder for IXPs to get involved with the PISAX Project. 
The objective of the PISAX Project is to create a common pan-European Information Sharing and Analysis Center (ISAC) to support Internet Exchange Points (IXPs) and General Packet Radio Service Roaming eXchange (GRXs ) at the national, European and international level.
13:50
UTC
20 YEARS OF IXP COOPERATION
SPEAKER: Bijal Sanghani (EURO-IX)
14:10 UTC
CLOSING AND VIDEO MONTAGE
SPEAKER: Bijal Sanghani (EURO-IX)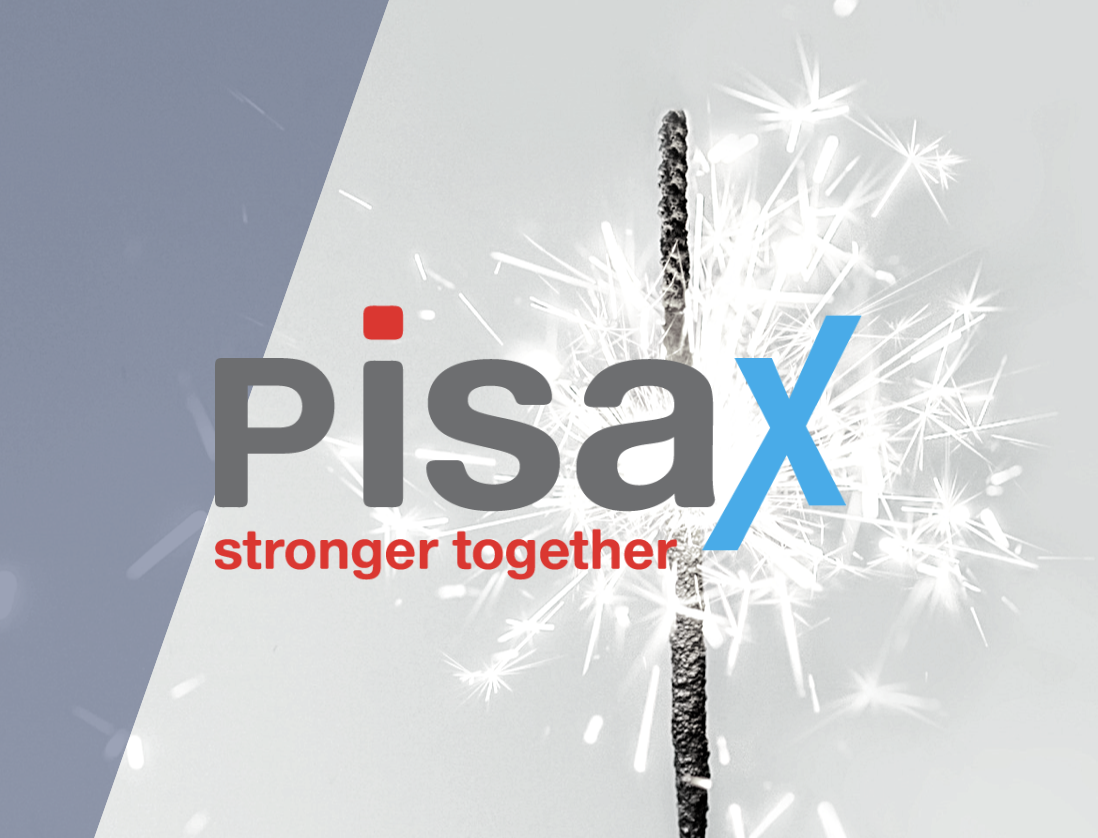 The forum giveways are sponsored by the PISAX
Project.
There will be one surprise goody for the first 100 people who
attend the forum and reside in Europe!

Look out for the update on the PISAX Project during
the "IXP Updates" section.
ATTENDEES >>
(Attendee registration information is manually updated daily)
VIEW LIST OF ATTENDEES
| # | First Name | Last Name | Company |
| --- | --- | --- | --- |
| 1 | David | Murray | Arista Networks |
| 2 | Liviu | Radulescu | ACOnet |
| 3 | Caglar | Dabanoglu | Akamai |
| 4 | Chriatian | Kaufmann | Akamai Technologies |
| 5 | petra | wensing | AMS-IX |
| 6 | Steven | Bakker | AMS-IX |
| 7 | Stavros | Konstantaras | AMS-IX |
| 8 | Ruben | van den Brink | AMS-IX |
| 9 | Peter | van Burgel | AMS-IX |
| 10 | Alex | de Joode | AMS-IX |
| 11 | Franck Olivier | Kouame | ARTCI |
| 12 | Andy | Davidson | Asteroid |
| 13 | Remco | van Mook | Asteroid International |
| 14 | Shinichiro | Furukawa | BBIX |
| 15 | Kay | Rechthien | BCIX |
| 16 | Fadi | Khoneisser | BEIRUT-IX |
| 17 | Stefan | Gulinck | BNIX |
| 18 | Frederic | Libotte | BNIX |
| 19 | Bo | Cao | Bytedance |
| 20 | Caterina | Parals | CATNIX |
| 21 | Edoardo | Martelli | CERN |
| 22 | John | Shade | CERN |
| 23 | Armand | KOFFI | CIVIX (Côte d'Ivoire Internet Exchange Point) |
| 24 | Nicaise | Yapoga | CIVIX (Côte d'Ivoire Internet Exchange Point) |
| 25 | TICIANE | TAKAMI | CLOUDFLARE |
| 26 | Chris | McDonald | Cloudflare |
| 27 | Simon | Booth | Continent 8 |
| 28 | Edward | O'Connor | Continent 8 Technologies |
| 29 | Bruce | Craig | Continent8 |
| 30 | Maria Isabel | Gandia | CSUC/CATNIX |
| 31 | Arnold | Nipper | DE-CIX |
| 32 | Omar | Vega | DE-CIX |
| 33 | Thomas | King | DE-CIX Management GmbH |
| 34 | Moe | Kadri | Deutsche Telekom AS3320 |
| 35 | Yordano | Morel | Dominican Cable Group (DCG) |
| 36 | Serge | Radovcic | Dstream Group |
| 37 | Mark | Daley | Epsilon Telecommunications |
| 38 | Ignas | Bagdonas | Equinix |
| 39 | Nick | Portch | Equinix |
| 40 | Michał | Małyszko | EQUINIX |
| 41 | Thomas | Gould | Equinix |
| 42 | Stéphane | Leprince-Ringuet | Equinix |
| 43 | Martin | Atkinson | Equinix |
| 44 | John | Souter | Eurasia Peering |
| 45 | Leo | Vegoda | Euro-IX |
| 46 | Bijal | Sanghani | Euro-IX |
| 47 | Rebecca | Class-Peter | Euro-IX |
| 48 | Mikael | Holmberg | Extreme Networks |
| 49 | Vladislav | Bidikov | FCSE / IXP.mk |
| 50 | Portia | Rabonda | Flexoptix GmbH |
| 51 | Fearghas | McKay | Flexoptix GmbHH |
| 52 | AKELA | BENDJEDDOU | France-IX |
| 53 | gilles | pecqueron | France-IX |
| 54 | Jean-Daniel | Pauget | FranceIX |
| 55 | Michalis | Oikonomakos | GR-IX |
| 56 | Ben | Hedges | Hurricane Electric |
| 57 | Christoff | Visser | IIJ-II |
| 58 | Nick | Hilliard | INEX |
| 59 | Barry | O'Donovan | INEX |
| 60 | Eileen | Gallagher | INEX |
| 61 | Roisin | King | INEX |
| 62 | Luciano  | Talarico | Intendo S.r.l. |
| 63 | Eric Andrei | Băleanu | InterLAN Internet Exchange |
| 64 | Angela | Stanescu | InterLAN Internet Exchange |
| 65 | Carmen | Denis | Internet Exchange Service Yucatan |
| 66 | Israel | Rosas | Internet Society |
| 67 | Michael | Rabinowitz | Interxion |
| 68 | Nico | Tshintu Bakajika | ISPA-DRC |
| 69 | Julio | Sirota | IX.br | NIC.br |
| 70 | Takejiro | Takabayashi | Japan Internet Exchange |
| 71 | Katsuyasu | Toyama | JPNAP |
| 72 | Melchior | Aelmans | Juniper Networks |
| 73 | Arınç | 'ÜNAL | Körfezköy Housing Management |
| 74 | Kurt | Kayser | Kurt Kayser Konsultation |
| 75 | Gabriel | Adonaylo | LAC-IX |
| 76 | Anne | Bates | LINX |
| 77 | Jennifer | Holmes | LINX |
| 78 | A | Bates | LINX |
| 79 | Julian | Salter | LINX |
| 80 | Nurani | Nimpuno | LINX |
| 81 | Mike | Hellers | LINX |
| 82 | Ian | Chilton | LONAP |
| 83 | David | Croft | LONAP |
| 84 | Martin | Levy | LONAP |
| 85 | Robert | Lister | LONAP Ltd |
| 86 | Holly | Ruff | London Internet Exchange (LINX) |
| 87 | Kurt Erik | Lindqvist | London Internet Exchange Ltd |
| 88 | Claude | Demuth | LU-CIX |
| 89 | STEPHANE | KRAUS | LU-CIX |
| 90 | Mickael | Do Couto | LU-CIX Management G.I.E. |
| 91 | Michel | Lanners | LU-CIX Management G.I.E. |
| 92 | Stefan | Wahl | Megaport Deutschland GmbH |
| 93 | Daniela | Cipriani | MIX |
| 94 | Cristiano | Zanforlin | MIX S.r.l. |
| 95 | Valeria | Rossi | Mix-it |
| 96 | Simone | Morandini | MIX-IT |
| 97 | Mikhail | Grishin | MSK-IX |
| 98 | Aleksandr | Ilin | MSK-IX |
| 99 | Evgeny | Morozov | MSK-IX |
| 100 | Stefania | Cuozzo | Namex |
| 101 | Flavio | Luciani | Namex |
| 102 | Marta | Burocchi | Namex |
| 103 | Luca | Davoli | Namex - Rome IXP |
| 104 | Maurizio | Goretti | Namex Roma IXP |
| 105 | Michele | McCann | NAPAfrica & Teraco |
| 106 | Yolandi | Robinson | NAPAfrica & Teraco |
| 107 | Mark | Brand | NAPAfrica IX |
| 108 | Abhishek | Gautam | National Internet Exchange of India (NIXI) |
| 109 | Anil | Jain | National Internet Exchange of India NIXI |
| 110 | Cara | Mascini | Netflix |
| 111 | Elaine | Dixon | NetIX |
| 112 | Mattias | Ahnberg | Netnod |
| 113 | Robert | Allen | Netnod |
| 114 | Christian | Lindholm | Netnod |
| 115 | Gustavo | Morales | NIC CR |
| 116 | David | Esquivel | NIC CR |
| 117 | Julimar | Mendes | NIC.br |
| 118 | Milton | Kashiwakura | NIC.br / IX.br |
| 119 | Adam | Golecky | NIX.CZ |
| 120 | Ondrej | Filip | NIX.CZ |
| 121 | Ester | Paal | NIX.CZ |
| 122 | Jerry | Grondel | NL-ix |
| 123 | Greg | Hankins | Nokia |
| 124 | Raul | Gutierrez | Nokia |
| 125 | Niek | van der Ven | Nokia Webscale Emea |
| 126 | Muhammad | Fahad | Ooredoo |
| 127 | Konrad | Plich | Orange Polska |
| 128 | Bill | Woodcock | Packet Clearing House |
| 129 | Volker | Lempert | Ribbon |
| 130 | Niek | van der Ven | Sdnbucks |
| 131 | Esteban | Tocalini | Shark network |
| 132 | Mario | Klobucar | Srce (CIX) |
| 133 | R.P.D.C | Kaushlaya | Sri Lanka Telecom |
| 134 | Jo | Fereday | The London Internet Exchange |
| 135 | Luca | Cicchelli | TOP-IX |
| 136 | Leonardo | Camiciotti | TOP-IX Consortium |
| 137 | Marc | Bruyere | TouIX |
| 138 | Aleksi | Suhonen | TREX |
| 139 | Kyle | Spencer | UIXP |
| 140 | Christian | Panigl | UniVie / ACOnet / VIX |
| 141 | Harald | Michl | VIX |
| 142 | Binh | Nguyen | VNNIC |
| 143 | Ha | Nguyen | VNNIC |