Bijal Sanghani
Managing Director - Euro-IX
Bijal's experience includes DNS management for DEMON Internet, Provisioning Engineer at Level 3 and Senior Operations Engineer at FLAG Telecom and Reliance Globalcom, where she was involved from the beginning to build the FLAG IP network.
In her role at Euro-IX she brings the members together to share ideas and experiences on technical, commercial and regulatory matters, and works on other IXP related projects such as the IXPDB and support programs to help IXPs in need.
Bijal has been involved with the Peering and Interconnect Community since 2003, she's been a RIPE NCC Services Working Group Co-chair since 2005 and was elected on to the PeeringDB Board in 2017 where she currently serves as a Director.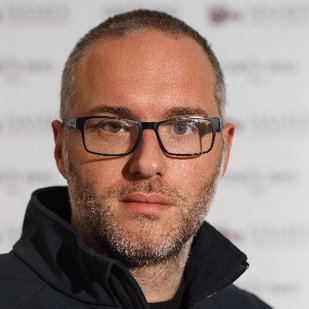 Flavio Luciani
CTO - Namex
Flavio Luciani was born in Rome in 1981 and graduated in Computer Engineering at the University of Roma Tre in 2005. Since 2008, he has been in the team of Namex, the Internet eXchange Point in Rome, first as a member of the technical staff and since 2020 as Chief Technology Officer. He is currently involved in several initiatives in the Internet Community: he collaborates with the RIPE NCC organisation, with the association of European eXchange points EURO-IX and holds a role in the Steering Committee, within the Internet Society (ISOC) initiative, Mutually Agreed Norms for Routing Security. Through workshops, courses and in-depth articles, it promotes greater attention to the topic of routing security.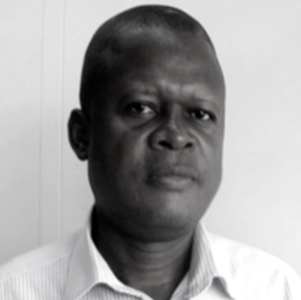 Nico Tshintu Bakajika
Director of Operations - ISPA-DR
Nico is the Director of Operations for the Association of Internet Service Providers (ISPA-RDC) and the RDC-IX project. He coordinates the construction and management of three community exchange points in the DRC; KINIX, LUBIX and GOMIX. He holds a graduate degree in management informatics.
Before joining ISPA-RDC, Nico worked as an investigation and external relations coordinator in a telecommunications consulting agency, BCI. He is the initiator and chairman of the management committee of the "Development Information Bureau" (DIB), an NGO specializing in the management of information useful for the local communities development (collection, processing, analysis and storage data, dissemination of information). He is also currently coordinator of the "Production, Hosting and Distribution Content" (PHDC) project initiated by ISPA-DRC to promote the content industry in the DRC.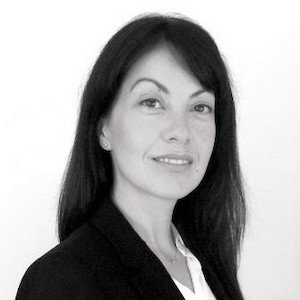 Patricia Soria
Marketing and Community Development - INEX

Patricia has more than 15 years of experience working in communication, event organising and producing content for the Web. At INEX, Patricia leads the Marketing and Community Development. She previously worked with HEAnet and Irish Life in Ireland and various media outlets in Spain.
You will find Patricia developing and delivering INEX events and marketing activity and engaging and working with members. Patricia also produces content for the website and social media channels and generally supports the team and community whenever they need it. She also represents INEX at many international industry conferences and meetings and is part of the of Euro-IX group responsible for producing video content that explains the world of IXs to the general public .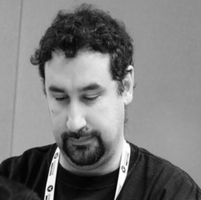 Massimiliano Stucchi
Regional Technical Advisor - Internet Society
I joined the Internet Society in 2019 as Regional Technical Advisor in Europe. My work focuses on helping new Internet exchange points and community networks come to life in Europe and Central Asia, along with a lot of advocacy for MANRS and related data measurements.
My previous experiences are as a trainer and IPv6 program manager at the RIPE NCC, and before that I was the founder and technical director of a small Internet service provider and wireless Internet service provider in Northern Italy.
I am a long time Unix fellow, with a specific love for FreeBSD and OpenBSD, which I've been using for more than 20 years now. My interests cover BGP, Routing Security, RPKI, DNS, and of course, IPv6. When possible, I try to contribute to the development of these technologies by participating in the IETF.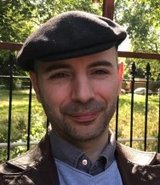 Ignacio Castro
Lecturer - Queen Mary University of London

Ignacio Castro is Lecturer at Queen Mary University of London. He obtained his PhD while researching at the Institute IMDEA Networks (Madrid, Spain), and visiting UC Berkeley (California, USA). His work sits at the intersection between economics and networks. His interest spans from online social networks and moderation to the macroscopic evolution of the Internet. His work has analyses the economics of interdomain interconnections, and the social, economic and technical aspects of protocol standardisation at the IETF.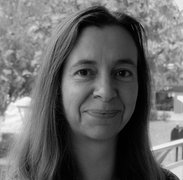 Maria Isabel Gandia Carriedo
Communications Manager - CATNIX
Maria Isabel Gandía is the Communications Manager at CSUC (Consortium for University Services in Catalonia), in charge of the management of the Internet Exchange, CATNIX, and the Research and Education Network, Anella Científica. She has been involved in CATNIX since its inception, in 1999, helping to make it grow, both from the technical and the human sides. She is passionate about networks and technology and very involved in the Internet community at several levels for many years: she is one of the founding members of the ESNOG association; she has enjoyed being a member of the RIPE PC for 4 years, acting as a vice-chair in the last two; and she is also a member of the SIG-NOC steering committee in the Géant community (Special Interest Group – Network Operation Centres). She is also a Euro-IX Board Member and has been involved in the Euro-IX Association from its creation, hosting the 1st and the 30th Euro-IX Forum.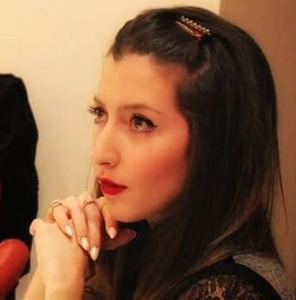 Irene Lalioti
Network Engineer - LU-CIX

Irene was born and raised in Patra, Greece. She is working as Network Engineer for Restena Foundation and LU-CIX since 2016. Coming from Private TELCO Industry, she worked as Technical Support Engineer for Sonus (Ribbon) in Prague, Czechia for a couple of years. Her first job was at Linuxbox.cz Ostrava, Czechia. Irene has been involved in several IT (WSN, Electrical Engineering) Projects in Detroit,MI and Greece. Her studies were primarily in Greece University of Peloponnese Department of Electrical and Computer Engineering and Denmark Odense Syddansk Universitet Software Engineering Department. Irene speaks English,Greek, French and basic Luxembourgish.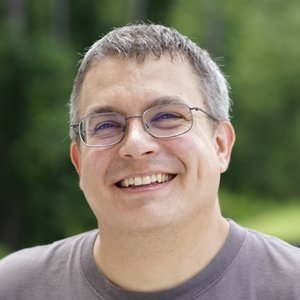 Greg Hankins
Senior Product Manager - Nokia

Greg Hankins is Senior Product Manager at Nokia, where he works with service providers and internet exchanges around the world to deliver innovative internetworking solutions. Greg has been an active member of the network operator and peering community for nearly 20 years, and frequently speaks at network operator conferences on network technology and operational topics.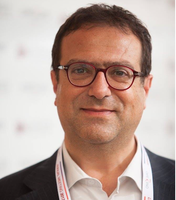 Innocenzo Genna
EU Legal and Policy Advisor - Namex

Innocenzo Genna is the EU legal and policy advisor for Namex, the Internet Exchange of Rome. With respect to his general professional background, he is a legal and strategy consultant advising on European telecoms and Internet regulations. He also provides comments as a tech expert for various newpapers and for his professional blog RadioBruxellesLibera (https://radiobruxelleslibera.com). He held (and sometimes continue to hold) executive tasks in various European trade organizations dealing with telecoms and Internet, such as Euroispa (the European ISP Association), MVNO Europe (the European Association of MVNO), ECTA (the European Competitive Telecommunications Association) and the European Internet Forum (the main European foundation for Internet and telecoms). He's currently member of the Advisory Board of Iliad Italia, while he also served as General Counsel for Tiscali S.p.A.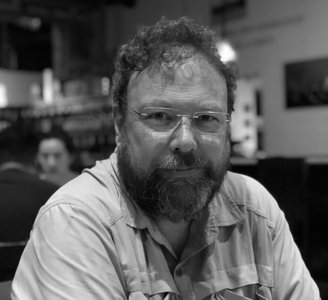 Fearghas McKay
CLO - Flexoptix
Fearghas has been working in the internet industry since 1993 building stuff.
He currently works with Flexoptix as their lead evangelist supporting customers and community organisations around the globe.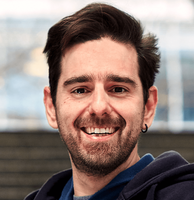 Stavros Konstantaras
Senior Network Engineer - AMS-IX

Stavros Konstantaras is an enthusiastic all-around network engineer, holding a MSc degree from University of Amsterdam in the field of System & Network Engineering. His prior working experience at NLnet Labs and University of Amsterdam, supplied him with a variation of valuable skills and knowledge like scripting, system virtualisation and network programming. He is working with AMS-IX as a Sr. network engineer for the past 5,5 years under the NOC team, which is responsible for the deployment and management of all AMS-IX instances around the globe. His interests reside in the fields of network automation, Routing Security and protocol implementation. Stavros is an active member of the open communities of EURO-IX, RIPE, NLNOG & GRNOG and a thesis supervisor of various MSc/BSc projects at UvA.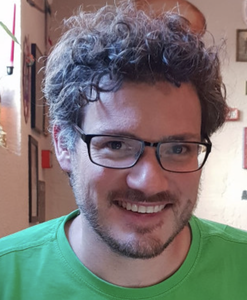 Claudio Jeker
Lead Developer - RSSF/ OpenBGPD
Claudio Jeker is the lead developer of OpenBGPD. He started the project together with Henning Brauer in 2003. Next to OpenBGPD he works on various other routing daemons and protocols (OSPF v2 & v3, LDP, MPLS) in OpenBSD, helped to write some wireless drivers and improved the network stack and routing socket.

His work is sponsored by the RSSF (Route Server Support Foundation).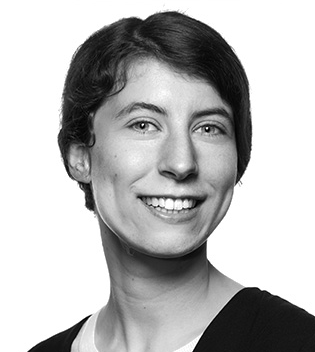 Alexandra Laffitte
President - EuroISPA
Alexandra Laffitte has been serving as the President of EuroISPA since 2020 and chairs the association's Market and Services Committee since April 2018. She oversees both European Affairs and Content Regulation issues for the French Telecoms Federation (Fédération Française des Télécoms). She is notably a full member of the French Commission tasked with the establishment of private copying levies, and an Expert on the cooperation between technical intermediaries and rightsholders for the EUIPO. 
 
Alexandra is an alumna of the Master's program in Telecommunications and Space Law of the University Paris-Saclay, of the international Parliamentary Fellowship of the German Parliament, as well as of the Franco-German dual Law program of La Sorbonne and the University of Cologne.