Bijal Sanghani
Managing Director - Euro-IX
Bijal's experience includes DNS management for DEMON Internet, Provisioning Engineer at Level 3 and Senior Operations Engineer at FLAG Telecom and Reliance Globalcom, where she was involved from the beginning to build the FLAG IP network.

In her role at Euro-IX she brings the members together to share ideas and experiences on technical, commercial and regulatory matters, and works on other IXP related projects such as the IXPDB and support programs to help IXPs in need.
Bijal has been involved with the Peering and Interconnect Community since 2003, she's been a RIPE NCC Services Working Group Co-chair since 2005 and was elected on to the PeeringDB Board in 2017 where she currently serves as a Director.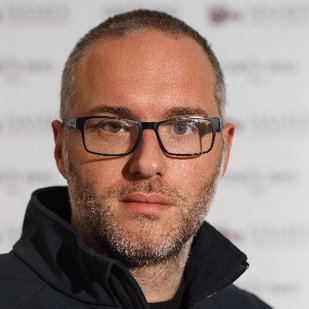 Flavio Luciani
CTO - Namex
Flavio Luciani was born in Rome in 1981 and graduated in Computer Engineering at the University of Roma Tre in 2005. Since 2008, he has been in the team of Namex, the Internet eXchange Point in Rome, first as a member of the technical staff and since 2020 as Chief Technology Officer. He is currently involved in several initiatives in the Internet Community: he collaborates with the RIPE NCC organisation, with the association of European eXchange points EURO-IX and holds a role in the Steering Committee, within the Internet Society (ISOC) initiative, Mutually Agreed Norms for Routing Security. Through workshops, courses and in-depth articles, it promotes greater attention to the topic of routing security.
Nico Tshintu Bakajika
Director of Operations - ISPA-DRC

Nico TSHINTU is Director of Operations for the Association of Internet Service Providers (ISPA-RDC) and the RDC-IX project, coordinating the construction and management of three community exchange points in the DRC, namely KINIX, LUBIX and GOMIX. He holds a graduate degree in management informatics.
Before joining ISPA-RDC, he worked as an investigation and external relations coordinator in a telecommunications consulting agency, BCI. He is the initiator and chairman of the management committee of the "Development Information Bureau" (DIB), an NGO specializing in the management of information useful for the local communities development (collection, processing, analysis and storage data, dissemination of information). He is also currently coordinator of the "Production, Hosting and Distribution Content" (PHDC) project initiated by ISPA-DRC to promote the content industry in the DRC.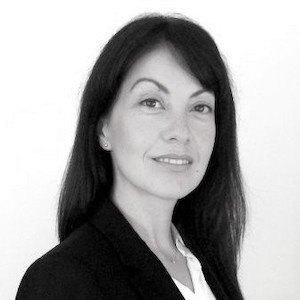 Patricia Soria
Marketing and Community Development - INEX

Patricia has more than 15 years of experience working in communication, event organising and producing content for the Web. At INEX, Patricia leads the Marketing and Community Development. She previously worked with HEAnet and Irish Life in Ireland and various media outlets in Spain.
You will find Patricia developing and delivering INEX events and marketing activity and engaging and working with members. Patricia also produces content for the website and social media channels and generally supports the team and community whenever they need it.
She also represents INEX at many international industry conferences and meetings and is part of the of Euro-IX group responsible for producing video content that explains the world of IXs to the general public .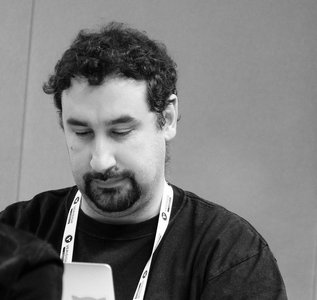 Massimiliano Stucchi
Regional Technical Advisor - Internet Society
I joined the Internet Society in 2019 as Regional Technical Advisor in Europe. My work focuses on helping new Internet exchange points and community networks come to life in Europe and Central Asia, along with a lot of advocacy for MANRS and related data measurements.
My previous experiences are as a trainer and IPv6 program manager at the RIPE NCC, and before that I was the founder and technical director of a small Internet service provider and wireless Internet service provider in Northern Italy.
I am a long time Unix fellow, with a specific love for FreeBSD and OpenBSD, which I've been using for more than 20 years now. My interests cover BGP, Routing Security, RPKI, DNS, and of course, IPv6. When possible, I try to contribute to the development of these technologies by participating in the IETF.
In my past, I used to be an official football referee for the Italian Football Federation, but I quit when I moved to the Netherlands for work. Now, when I'm not in front of a keyboard, you can find me trying to get back in shape by running or mountain biking in the woods around my house or racing with remote-controlled cars. I speak Italian, English, French, and I'm trying to improve my Swiss-German and German.