Date

March 31, 2019 – April 2, 2019

Registration

Jan. 17, 2019 – March 14, 2019

Proposal submission

Jan. 14, 2019 – March 25, 2019

Location

Toulouse, France

Host IXP(s)

France Internet Exchange (France-IX), Le GIX de la grande region Toulousaine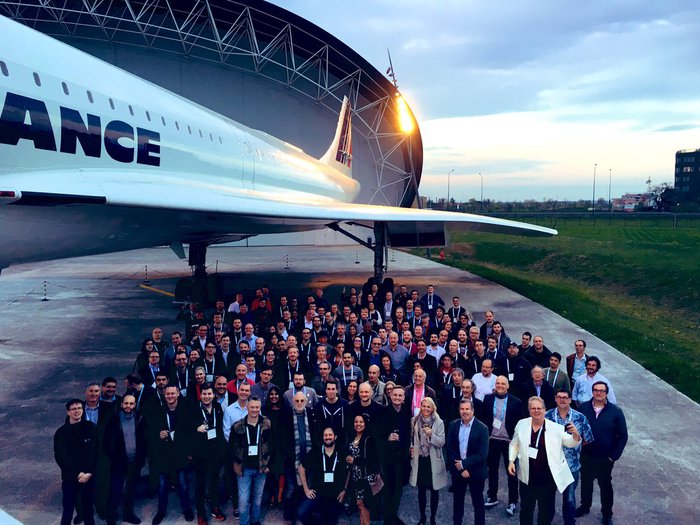 WiFi provided by:

---
Euro-IX Patrons: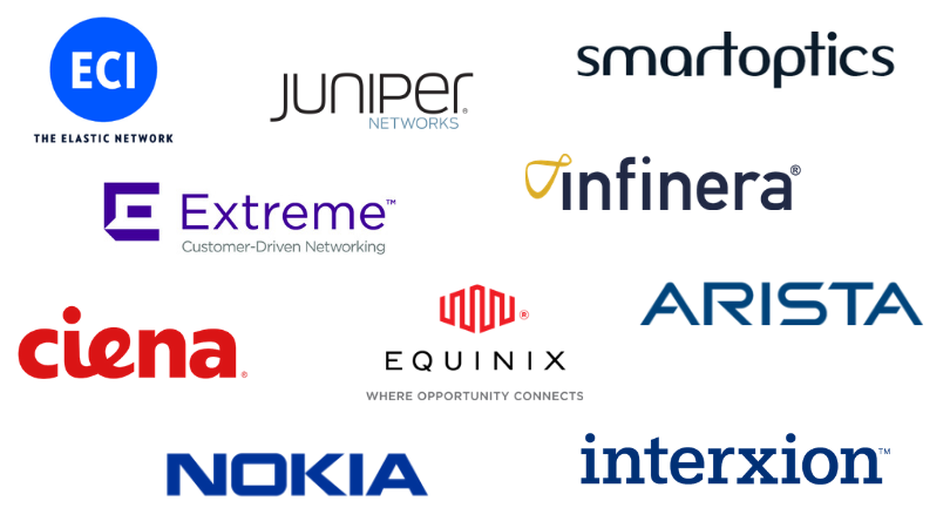 NOTE: The forum hotel is now fully booked on Monday 1 April.
Nearby recommendations:
---
ACCOMMODATION
Radisson Blu Blagnac Hotel; Address: 2 Rue Dieudonné Costes, 31700 Blagnac, France, https://www.radissonblu.com/en/hotel-toulouseairport
Euro-IX takes care of all the room bookings at the Radisson Blu Blagnac Hotel so that every participant can benefit from our group rate.
If you intend to stay at the Radisson Blu Hotel Blagnac, make sure to request a room via Euro-IX on your registration form. There are limited rooms at the hotel, so please book a place as soon as possible.
Single room EUR 145 with VAT per night inclusive of breakfast, WIFI internet and use of wellness centre. 
Double/twin room EUR 165 with VAT per night inclusive of breakfast, WIFI internet and use of wellness centre. 
Promotional prices are guaranteed until 15 March 2019.
PARKING
The hotel offers 140 free indoor parking spaces and 40 outdoor parking spaces on site.
GENERAL INFORMATION
Check in: starts at 15:00.
All guests arriving before 15:00 can leave their bags in a room which will be provided by the hotel.
Check out is before 11:00.
Hotel bar closes at 00:00 (midnight).
CANCELLATION POLICY 
We encourage all attendees to the Euro-IX Fora to give the Secretariat as much advance notice as possible if you can no longer attend. We understand that circumstances beyond your control do occur, such as illness, emergencies and last minute change of plans. However, if you know you are unable to attend the fora please where possible let us know as soon as possible, so that we can avoid hotel cancellation charges. Thank you for your consideration in this matter.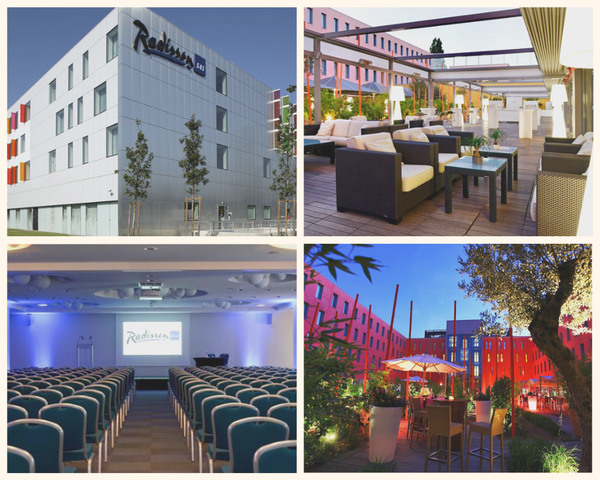 The hotel is within 5 minutes distance from Toulouse Blagnac Airport. Major motorways or tramway service can deliver you to the city center, which is only 15 minutes away.
Shuttle
There is a 24-hour shuttle to and from the airport, and is available courtesy of the hotel, upon request. 
 
By car
From the motorway, follow signs toward Blagnac Aéroport. Take the Aéroport exit and at the first roundabout, take the second road to the right onto Dieudonné Costes Street.
 
By Train
The Toulouse Matabiau train station is located in the heart of Toulouse and is 15 minutes by car from the hotel. The Flybus will take you from the train station to the airport.
My Proposals
March 31, 2019
14:00 – 16:30
Sunday Activity
Chair: Guilhem Saurel
France-IX and TouIX have planned a wonderful afternoon in the heart of the city centre exploring some of the most famous sites and monuments that the city has to offer. This will include:
Capitol Square
Basilica of Saint-Sernin
The Church of the Jacobins
Differents points of view from the Garonne
Further details and itinerary to follow soon.
Note: there may be changes to the start time and end time of this activity. All registered attendees will be alerted to any change.
17:00 – 19:00
RPKI Workshop
Chair: Nathalie Trenaman
The workshop will be a thorough introduction and is intended for people to understand the basics of RPKI. The agenda will include;
Why is Routing Security suddenly a hot topic?
What is the problem with IRR?
What is RPKI?
Different elements of RPKI

Certificate Authorities
ROAs
Origin Validation

Best Current Practices for IXPs
RPKI Workshop
Nathalie Trenaman, RIPE NCC
19:30 – 22:30
Sunday Evening Welcome Social
We are looking forward to welcoming all attendees to an informal welcome with drinks and buffet dinner at the Radisson Blu hotel, in the lounge bar and vineyard.
Location: in the hotel lounge area/ vineyard (outside area on the ground floor)

Menu: buffet with some deserts + beer, wine, soft drinks
April 1, 2019
08:00 – 09:00
Registration and Access to Meeting Room
09:00 – 09:30
Opening and Welcome
Chair: Bijal Sanghani
Opening and Welcome
Bijal Sanghani, Euro-IX
09:30 – 10:00
Introductions
Chair: Bijal Sanghani
One representative from each newly affiliated IXP or prospective member IXP will be asked to introduce themselves and give a very brief summary of developments and issues within their IXP.
Our Members, Patrons and guests will then be given the opportunity to introduce themselves.
Introductions
Bijal Sanghani, Euro-IX
10:00 – 10:30
Euro-IX Update
Chair: Bijal Sanghani
Euro-IX Update
Bijal Sanghani, Euro-IX
10:30 – 11:00
Coffee Break
11:00 – 12:30
Technical Session 1
Chair: Robert Lister
OpenBGPD - Adding Diversity to Route Server Landscape
Claudio Jeker, OpenBSD
10 Years of IXP Growth and its impact on end-to-end paths
Marc Bruyere, Le GIX de la grande region Toulousaine
Closed Loop Automation for Network Operations at IXPs
Benoit Lourdelet, Extreme Networks
LibreNMS in an IX
Neil Lathwood, LibreNMS
12:30 – 13:00
General Meeting
Chair: Kurt Erik Lindqvist
1. Opening of 36th General Meeting
2. Agenda approval
3. Approval of 35th General Meeting minutes
- https://www.euro-ix.net/en/about/general-meetings
4. Presentation and approval of the Euro-IX Annual Report for 2018
5. Update from the audit committee
6. Euro-IX Membership Fees for 2020 and beyond
7. Board Update
- Term Limits
8. Any other business and Next General Meeting
9. Closing
General Meeting
Kurt Erik Lindqvist, London Internet Exchange Ltd., The
13:00 – 14:00
Lunch
We invite all our Patrons to join the Euro-IX Board for an informal discussion about the Euro-IX Patronage.
14:00 – 14:15
Customer Views
Chair: Christoph Dietzel
Rising of a network and content provider in the southwest of France
Hugues Brunel, FullSave
14:15 – 15:30
Commercial Session 1
Chair: Christoph Dietzel
One year of the MANRS IXP Programme
Andrei Robachevsky, Internet Society
LAC-IX general presentation
Gabriel Adonaylo, LAC-IX/ LACNIC
Postcard from Euro-IX Board
Eileen Gallagher, Internet Neutral Exchange Association
Attract | Convert | Activate - A new way of thinking about your marketing that will achieve engaged, happy members and promoters of your IXP
Ruth Plater, Radial Path
15:30 – 16:00
Coffee Break
16:00 – 17:30
Technical R&D Session
Chair: Marc Bruyere
Measuring Route Server Filtering
Doug Madory, Oracle
BGP Scanner: Isolario BGP-MRT Data Reader C Library and Tool
Alessandro Improta, Isolario
IXPDB and Mapping Interconnection Markets
Jesse Sowell, MIT
Changing the culture of peering at MSK-IX
Alexander Ilin, MSK-IX
18:30 – 00:00
Monday Dinner - Aeroscopia Museum
Chair: Rebecca C-Peter
Aeroscopia, the aviation museum, was built on the Pinot site, on the edge of the Aéroconstellation urban development zone, birthplace of the A380, and directly connected to the airport and runways of Toulouse-Blagnac. The A380 is the flagship of the European aviation industry.
Attendees will enjoy a short tour of the museum and a seated dinner beneath the mezzanine, in the heart of the museum.
Address: 1 Allée André Turcat, 31700 Blagnac, France

Access: Via coach transfer (15 min)
Monday Dinner
Rebecca C-Peter, Euro-IX
April 2, 2019
08:00 – 09:00
Registration and Access to Meeting Room
08:30 – 09:30
Meeting Maker Session
Please contact the Secretariat (secretariat@euro-ix.net) if you would like to arrange a meeting with an attendee and / or reserve a table for discussions.
09:30 – 10:30
Commercial Session 2
Chair: Jo Fereday
IXP Challenges
Business Continuity Planning at LINX
Dan Smith, London Internet Exchange Ltd., The
Organisational Development of an IXP
Richard Irving, London Network Access Point
Business continuity: dealing with a serious outage
Simone Morandini, Milan Internet eXchange
10:30 – 11:00
Coffee Break
11:00 – 13:00
Technical Session 3
Chair: Roisin King
RPKI Route Origin Validation with Routinator
Martin Hoffmann, NLnet Labs
IXP Route Servers with RPKI and IXP Manager
Nick Hilliard, Internet Neutral Exchange Association
RPKI and RTBH
Johannes Moos, United Arab Emirates Internet Exchange
14:00 – 15:30
Technical Session 4
Chair: Aleksi Suhonen
RPKI Quiz
Nathalie Trenaman, RIPE NCC
GoBGP 101: How to start
Nasato Goto, Japan Network Access Point
Using custom route attributes and ROA tables in BIRD
Maria Jan Matejka, NIX.CZ
Collaboration and Interconnection Industry Challenges for IXPs
Richard Petrie, London Internet Exchange Ltd., The
400G and beyond
Florian Hibler, Arista Networks
15:30 – 16:00
Lightning Talks
Chair: Aleksi Suhonen
20 days without Internet for 6 millions people
Marc Bruyere, Le GIX de la grande region Toulousaine
Upgrading GR-IX
Tasos Karaliotas, Greek Internet Exchange
Open-IX Certifications for Non-Profit IXP
Arnold Nipper, DE-CIX Management GmbH
16:00 – 16:30
Closing
Chair: Bijal Sanghani
Closing
Bijal Sanghani, Euro-IX
There are many things to see and do in Toulouse, here are a few:
Musuems and Galleries
Buildings and Places
Cathédrale Saint-Etienne

Chapelle des Carmélites

Capitole de Toulouse

Marché Victor Hugo
Nature & Walking
Canal du Midi

Pont Neuf

Jardin Japonais
Where to Eat
Le Colombier: 

http://www.restaurant-lecolombier.com/en/index.html

Chez Vicente: 

https://www.facebook.com/chezvicente.toulouse/

N°5 Wine Bar: https://www.n5winebar.com/fr/
You can also take a day trip to some of the nearby wonderful cities:
Carcassonne

Albi

Cordes-sur-Ciel

Montauban