Panel Discussions
Panel series addressing important topics from a global perspective,
with invited guests from all areas of the Internet industry.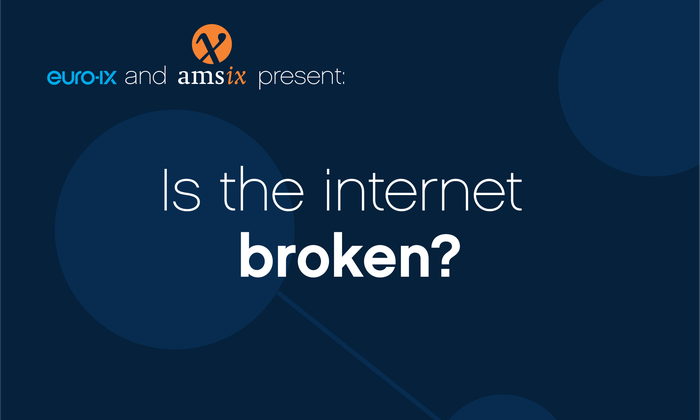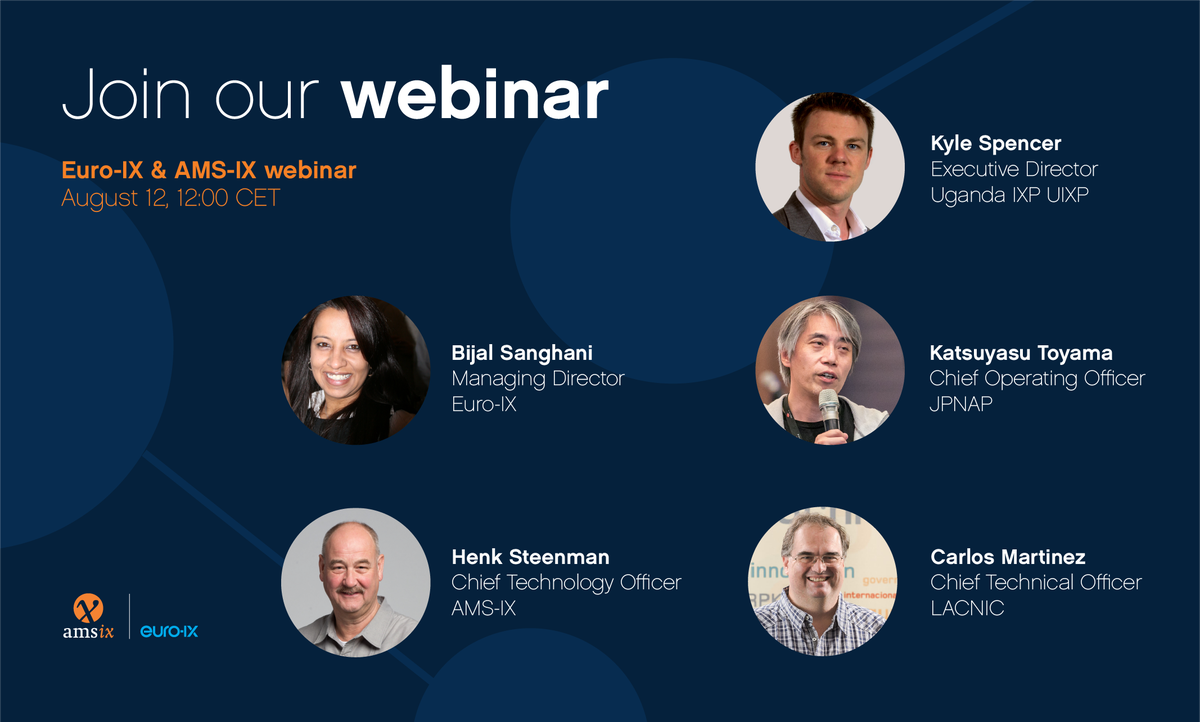 1st Panel Discussion 
Panel discussion on the flaws of the Internet and what IXPs can do to fix them.
On Wednesday the 12th August, Euro-IX and AMS-IX will present a virtual panel discussion with 
several Internet Exchanges from all over the world. The topic of discussion: Is the internet broken?
And if so, what do you think are the current flaws? Panellists will discuss issues
such as routing, security, privacy, the problem of address space and the latest developments
towards a better Internet. Participants will be Henk Steenman (AMS-IX), Kyle Spencer (UIXP),
Katsuyasu Toyama (JPNAP), and Carlos Martinez (LACNIC).

The panel discussion will start at 12:00 (CEST).