MIX Salotto 2020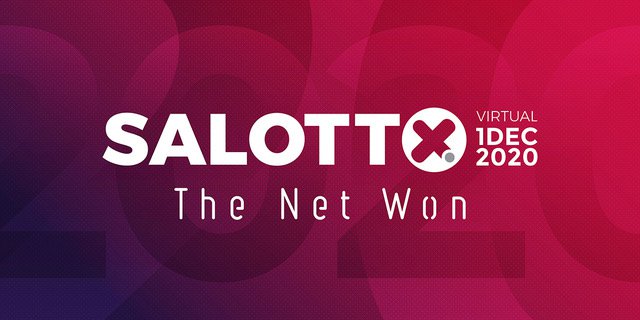 The Net Won
Milan, 23 November 2020

MIX - Milan Internet eXchange is pleased to announce the Salotto 2020 - Virtual Experience, entitled "The Net Won", to take place on 1 December 2020.
The 14th edition of the technology and digital event, now one of the most anticipated events of the year for the Telco sector in Italy, will be held virtually with a completely new format. In fact, the Salotto 2020 will be broadcast live over the Internet from a television studio, with an interactive schedule developed over an entire day.
To encourage the active participation of delegates connected remotely, all the content of the event will be accessible through the MIX Salotto app, available in Android and iOS stores, enabling participants to visit the virtual stands of the sponsors, schedule one to one meetings and connect with other delegates.
The rich agenda also provides time for open discussion on digital issues, making this a truly interactive event. The main panel session, moderated by Enrico Pagliarini of Radio 24, will be attended by key representatives of industry and government who will discuss digital transformation and a recovery plan: confirmed speakers are Vincenza Bruno Bossio, Deputy PD, Transport and TLC Commission; Alberto Calcagno, CEO of Fastweb, Luca Carabetta, M5S Deputy, Productive Activities Commission; Marco Gay, President of Anitec-Assinform; Alessandro Morelli, League Deputy, Transport and TLC Commission; Stefano Quintarelli, Entrepreneur; Luca Spada, Founder and CEO of Eolo; and Alessandro Talotta, Vice-President of MIX.
In the early afternoon, Joy Marino, President of MIX and Geoff Huston, Chief Scientist of APNIC, will discuss the future of the Internet. Using the MIX Salotto app, participants will be able to interact with the speakers, ask questions and express their opinion on the various issues addressed.
Joy Marino commented on the Salotto Manifesto: "If they had asked me twenty years ago what 2020 would have been like, I would have imagined very different scenarios from those we are experiencing and I would not have thought of experiencing them as President of MIX. Yet, one thing I would have been certain about even then: The Internet would win. The Net, which MIX was an important part of then – and is even more so today – would have carried all the essential communications of economic, cultural, social and political life. But I never imagined that there would be such a sudden change of vision, as we have experienced in Italy. There is still a lot to do, but this is the time to leverage the terrible crisis we are experiencing and take the opportunity to complete the digital transformation of our country, so that the privileges that have benefited a few and only in part (smart working, distance learning, virtual social relationships, but solid and continuous, etc.), become a normality for everyone, everywhere and not only in difficult times."
 
The Salotto 2020 will also be an opportunity to celebrate twenty years of MIX, take part in the first MIX awards ceremony, ...and expect surprises at the end of the day!
 
Agenda and registration: https://bit.ly/Salotto2020 
Info: media@mix-it.net