INDUSTRY EVOLUTION. 
Let's talk, Let's Act is a Euro-IX initiative to talk and act upon current topics in the industry. The aim of the panel series is to inspire and motivate us to make positive changes, that will bring continued growth and sustainability to the industry.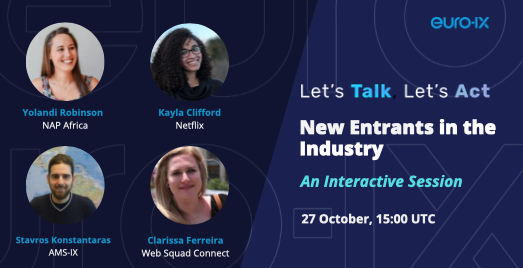 An Interactive Session
New Entrants in the Industry
Postponed until 2022
Are you missing out on meeting new people in the industry, or have you recently joined the industry and have an interest in meeting like-minded people? Join us for an informal gathering to talk and ask questions about the industry that you may not feel comfortable talking about in other places.
Panels in 2020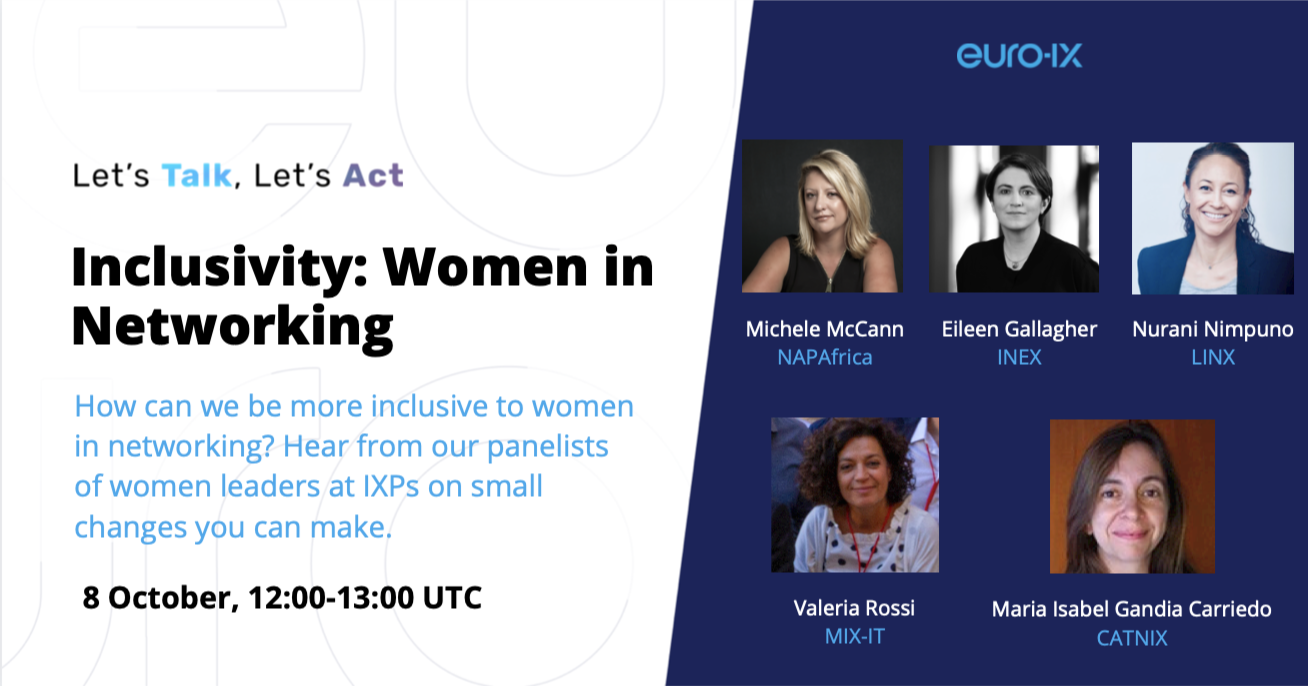 Panel 2
Inclusivity: Women in Networking
8 October/ 12:00 - 13:00 UTC
Moderator: Bijal Sanghani - Euro-IX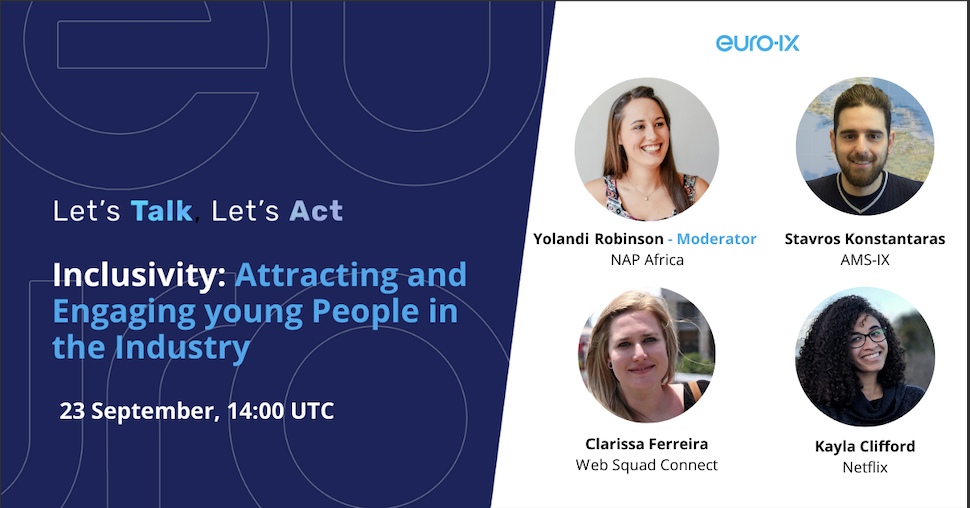 Panel 1
Inclusivity: Attracting and Engaging Young People in the Industry   

23rd September/ 14:00 UTC
Moderator: Yolandi Robinson - NAP Africa
Read the summary of this panel or click below to watch the video.