Hotel Information
Gresham Hotel 23 Upper O'Connell Street Dublin 1
Tel: +353 1 874 6881
Fax: +353 1 878 7175
Euro-IX guest rates
Standard Double (Single occupancy) = 145 EUR
Standard Double (Double occupancy) = 175 EUR
NOTE: Euro-IX will be paying for two nights accommodation, in a Standard Double room (single occupancy), for two attendees per member IXP, if you require more than two nights accommodation please add this information to your registration information and Euro-IX will book these nights for you, you do NOT need to make any contact with the hotel.
All attendees will be expected to pay for any extra nights, double rooms and any other extra hotel expenses on check-out.
If you are unclear about the accommodation policy or have any other queries, please contact Serge Radovcic .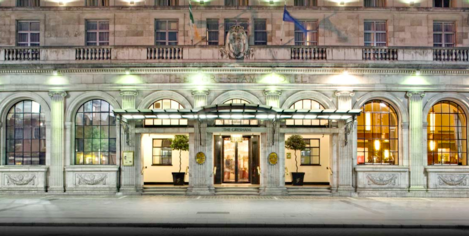 ---
Venue Information
The meeting venue for the 8th Euro-IX forum will be at the Enterprise 
Ireland Campus which is at Old Finglas Road, Glasnevin, Dublin 9.
Please refer to this map for directions .