Date

Sept. 23, 2002 – Sept. 24, 2002

Registration

Sept. 23, 2002 – Sept. 24, 2002

Proposal submission

Sept. 23, 2002 – Sept. 24, 2002

Location

Barcelona, Spain

Host IXP(s)

Catalunya Neutral Internet Exchange
Hotel Information
Hotel Senator
Carrer del Cardenal Reig, 11, 08028 Barcelona, Spain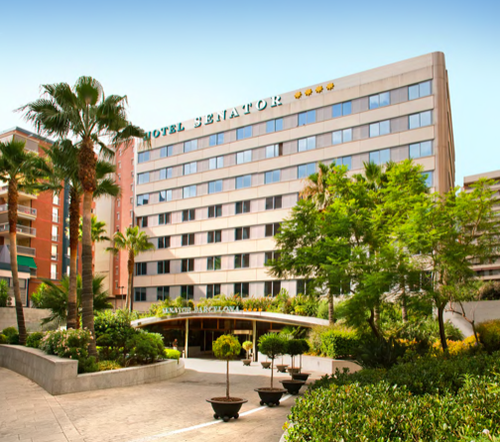 ---
Venue Information
CESCA Gran Capita, 2 – 4 (Edifici Nexus) E-08034 Barcelona
Senator Barcelona Spa Hotel is located on Carrer Cardenal Reig, 11, very close to Camp Nou, Plaça d'Espanya, Avinguda Diagonal and the Collblanc metro station, which offers direct connections with the airport (25 mins.) and Passeig de Gràcia as well as indirect connections to Europa/Fira.
The Collblanc metro station is located 600 yds. from the hotel (Lines 5 and 9)
Barcelona-Sants train station is located 1.6 miles away.
Barcelona-El Prat Airport is 7.5 miles away.
Near bus lines connecting with the city centre and the beaches: 15, 54 and D20. Near the Tourist Bus stop (Red line).
Private parking available at the hotel (surcharge, advance booking not required).
My Proposals
Sept. 23, 2002
10:00 – 12:00
Official Welcome
 Official welcome
Euro-IX 3rd General meeting
Arnold Nipper, DE-CIX Management GmbH
Explanation of event Agenda
Unknown presenter
Intro from all member IXPs
Unknown presenter
Intro from Catnix
Unknown presenter
Intro from Euro-IX
Serge Radovcic, Euro-IX
12:00 – 12:45
Riverhead Networks presentation - DDoS
12:45 – 14:30
Lunch – Sponsored by Riverhead Networks
14:30 – 15:30
Presentation by Paul Vixie
15:30 – 16:15
Market position: IXP business
16:15 – 16:45
Coffee Break
16:45 – 18:30
Foundry Networks sponsored workshop
Foundry Networks presentation
Current issues
Open discussion between IXPs and Foundry Networks representatives
18:30 – 18:45
Foundry Networks bus to hotel
20:00 – 20:15
Foundry Networks bus to restaurant
20:30 – 23:30
Foundry Networks sponsored dinner
23:30 – 23:45
Foundry Networks bus back to hotel.
Sept. 24, 2002
09:00 – 10:00
Multicast issues
10:00 – 10:30
Per Bilse presentation
10:30 – 11:10
Restart Euro-IX 3rd General meeting
Election of new board members
Results of election
Other agenda items
Close 3rd General Meeting
11:10 – 11:30
Coffee Break
11:30 – 13:00
Maturity topics
Security issues
Pricing policies
13:00 – 14:00
'RUMP' session
Evaluation
Close of 1st Euro-IX Forum
14:00 – 15:30
Lunch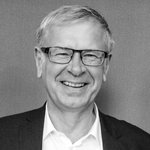 Arnold Nipper Frankfurt , Germany
Arnold Nipper (born 1958) holds a degree in mathematics and is one of the founding fathers of DE-CIX where in his capacity as CTO/COO he has been responsible for operations and technical development from 2000 until 2015. Since 2016 he is Chief Technology Evangelist. The DE-CIX in Frankfurt am Main is the largest Internet Exchange worldwide where traffic exchange between Internet Service Providers (peering) takes place. DE-CIX also runs IXP in Hamburg, Dusseldorf, Munich, Palermo, Marseille, Madrid, Istanbul, Dallas and New York and operates the UAE-IX in Dubai. Arnold Nipper also served as board member at the Euro-IX, the umbrella association of Internet Exchanges for the RIPE region and was Euro-IX liasion for IX-F, the Internet Exchange Federation. Furthermore, Arnold was also a board member of PeeringDB until 04/2019 and is engaged in PeeringDB since 2008 in various roles.
Serge Radovcic Amsterdam , Netherlands
Unknown presenter Amsterdam , Netherlands